Manufacturing Process of Pipes and Tubes
---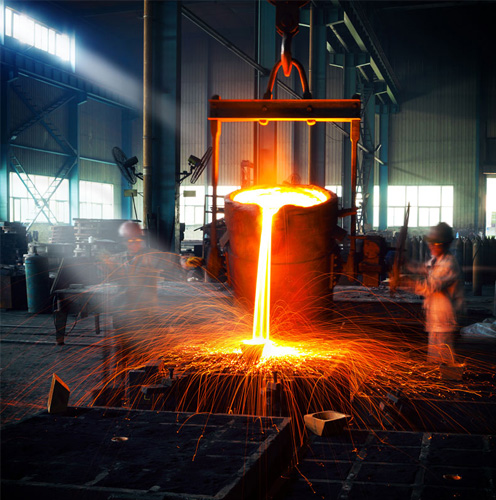 ---
For the operative and bulk production of Pipes & Tubes, we have industrialized a sophisticated manufacturing unit. Prepared with high-end machines and equipment, we are able to deliver our clients with a larger and defect free range of pipes and tubes. The engineering process of Galvanized & Alloy Steel Pipes & Tubes is mentioned below:
Depending on end applications, Hot-rolled or cold-rolled close hardened strips are used to production tubes
Manufacturing starts in a distinct preparatory section where the original raw materials are slit into required tube widths
These are administered through the modern, strip-pickling plant to eliminate all surface defects before feeding into the tube mills
Bright finish tubes, high stretchable strength tubes, sectional tubes and others are exactness engineered in the mills with its own design specialties
The Tubes are welded in the tube mill by high-frequency solid-state welding process, which is as follows:
---
We produce tubes of close acceptances that are used for special requests including modern draw benches. These tubes are mass-produced from tube mills through a plug and die blend, mounted on the drawbench. The end marked and annealed tubes are fashioned through a machined die. This controls the outside distance of the tubes and for controlling the inside diameter, it passes over a plug.
 Introduction coil encircles the strip formed into a tubular section by its liberal movement through sets of specially designed rolls
The rammed ends of the tube are welded without any filler by electric resistance repairing.  This results in a close and tight weld-joint, free from inclusions and other defects, maintaining the parent material integrity
The final rolls to the end of the tube mill ensure unbending and sizing of tubes
 The sectional tube of quadrilateral or square sections may be achieved through specially designed, contoured rolls
Cold saw installed at the tube mill cuts the tube with close tolerance giving burr-free & dimple free tube ends