Kanak Metal & Alloys
Kanak Metal & Alloys are prominent dealers and exporters of Alloy steel pipes and tubes in India
We offer a comprehensive range of Alloy Steel Pipes & Tubes that are appreciated for superior quality and unmatched durability. These Alloy steel pipes & tubes are used in different industries like oil refineries, chemical plants, fertilizer plants, petrochemicals plants, and sugar mills, etc. Along with Alloy steel, we also provide Carbon steel pipes and Mild steel pipes.
ISO 9001:2008 Certified Company
An ISO 9001:2008 Certified company, Kanak Metal and Alloys was established in the year 2001 with a vision to manufacture, Supplier & Exporter of best Quality Assured Industrial Raw Materials to the industry.
Who we are?
We are a leading Manufacturer, Exporter & Supplier of High-Quality Alloy Steel Seamless and Welded Pipes and Tubes, providing a wide range of products. The precise properties of Pipes and Tubes produced, meet the most stringent requirements.
What we do?
The supreme quality and unsurpassable presentation of our alloy steel pipes and tubes, has made it popular and international countries. Ensuring high durability, tensile strength and corrosion confrontation, we offer these alloy products Manufactured in varied sizes and extents as per the specifications of our clients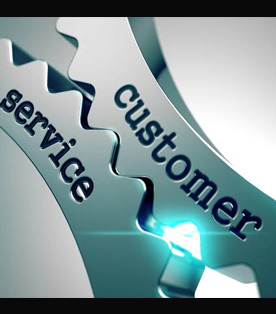 Customer Service
---
Keeping efficient and friendly customer service as the top concren.
Every employee is dedicated towards this aim and every measure and care is taken to ensure production of superior products quality packaging timely delivery competent prices and excellent after sales service.We provide ultimate flexibility in fulfilling each & every customer requirement irrespective of the size of order
Alloy steel Pipes & Tubes
OUR PRODUCTS
---
---
THE MOST COMMON USES OF PIPES

Architecture and Construction
Use of pipes in architecture and construction is used to manufacture them In the building and construction industry, pipes and fitting materials play an important role in performing the task of conveying fluids. Materials used for manufacturing pipes depend on the type of fluid and the conditions under which they are conveyed.

Automative and Transportation
Pipe are useful for conveying water for consumption or irrigation over long detachments when it needs to move over hills, or where canals or stations are poor choices due to deliberations of evaporation, pollution, or environmental impact. Oil pipelines are made from alloy steel or tubes which are usually buried.

Energy and Heavy Industries
Alloying elements make steels stronger and more resistant to impact or stress. The oil & gas and power generation businesses often favor alloy pipe due to its durability. Alloying elements also communicate increased corrosion resistance to steel pipe. That brands it a important choice for chemical companies as well.
---
AN ISO 9001: 2008
We are committed to furnishing superior quality products at an inexpensive price with schedule constancy. The company has industrialized quality objectives and work plans for a quality organization. We follow rigorous quality control standards by reviewing and nursing each production process. Each product of our range is tested as per the internationally accepted standards using various test procedures. We also facilitate specific testing as per the client's requirement. For quality control, we have a team of quality checking staff.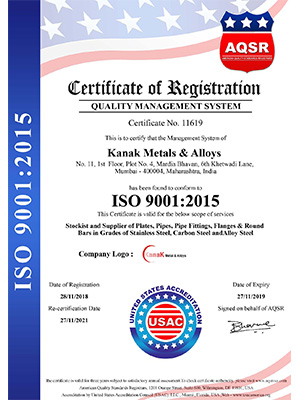 ---
Our Mission is to provide modern manufacturing processes, equipment, and inspection tools in producing the products with strict Quality Control procedures.

---