Alloy Steel Pipes Manufacturer in India – Kanak Metal & Alloys
Kanak Metal & Alloys is the leading Alloy Steel Pipes Manufacturers in India, and our superior infrastructure allows us to reliably supply Alloy Steel Pipes. We offer a Alloy Steel Pipes in a combination of Excellent Grades, Thickness, Length, and Surface Finish, based on the wide-ranging conditions of varied mixed industries. Alloy Steel Pipes undergoes stringent quality tests to ensure that the products we supply to clients have the finest standard.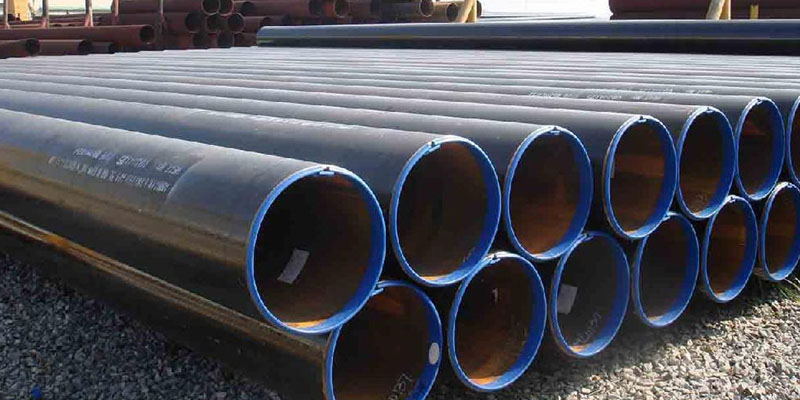 Alloy Steel Pipes Manufacturers, Alloy Steel Pipe Suppliers, Alloy Steel Pipes Stockists in India
Kanak Metal & Alloys maintains strict quality control over our products, such as the Alloy Steel Pipes. We have improved the effectiveness of fabricating the Alloy Steel Pipes and have provided quicker deliveries by utilizing cutting-edge technologies. A protective layer is applied to a Alloy Steel Pipes. We are also Round Bar suppliers in India.
Alloy Steel Pipes – Specifications
Alloy Steel Pipes are a type of steel pipe that contains significant amounts of alloying elements, such as chromium and other elements. These alloying elements impart specific properties and characteristics to the steel, making alloy steel pipes suitable for various applications in industries.
Specifications
Size
15NB to 900NB
Width
500 – 2500 mm
Length
500 – 10000 mm
Grades
Alloy Steel 8637 Pipe, Alloy Steel 41L49 Pipes, Alloy Steel 9260 Pipes, Alloy Steel 8750 Pipes, Alloy Steel 8640 Pipes, Alloy Steel 4150 Pipes, Alloy Steel 8630 Pipes, Alloy Steel 86L20 Pipes, Alloy Steel 4120 Pipes, Alloy Steel 8620 Pipes, Alloy Steel 52100 Pipes, Alloy Steel 4140 Pipes, Alloy Steel 5160 Pipes, Alloy Steel 4750 L80